Services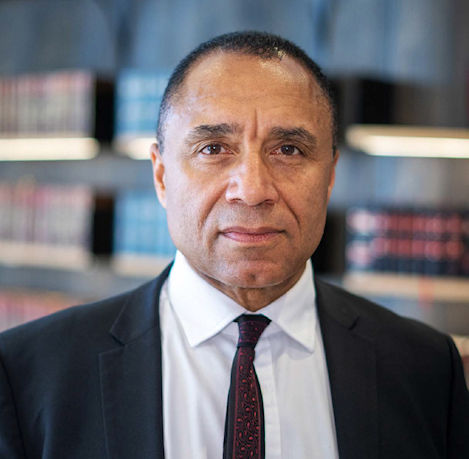 Services
Banking and Trade Finance
General banking and trade finance services provided, as well as more specialised derivative banking and securitisation services. Advice provided to banks and project sponsors as well as to other corporate lenders and borrowers.

Project Finance
Substantial and varied experience in the areas of limited-resourse and non-recourse project finance law having advised on major USD billion dollar projects in Africa acting on behalf of international financiers as well as African based project sponsors.

Mining law
In depth mining law and transactional experience, having advised international listed firms such as Ivanhoe Mines Limited (Canadian) and Regal Resources limited (Australian) as well as Bunengi Holdings Limited (South African) in respect of USD billion dollar transactions. Advice also provided to Junior mining companies in South Africa.

English and international common law
In depth advice provided in the area of English common law being the main law used in the majority of countries in Africa in respect of transactions requiring sizeable inward investment from the international finance market.

Public, Private, Partnerships ('PPP')
Advice provided to World Bank and other regional African development finance institutions such as the Development Bank of Southern Africa (DBSA) in the area of Public, Private, Partnerships involving public utilities and related legal matters, notably regarding the restructuring of the Ugandan Electricity Board and the provision of water in Nelspruit and Durban, South Africa, as well as energy power projects in Mozambique and Namibia.

Insurance and reinsurance
Advises leading Lloyds approved insurance and reinsurances brokerage companies in Africa, the UK and USA, particularly in the area of mine rehabilitation liability insurance.

Commercial law including commercial property and product liability law
Vast experience garnered over many years advising blue-chip private and listed companies as well as commercial and merchant banks in Africa, Europe, UK and the USA in respect of various commercial transactions whether it be commercial property, sale and purchase of goods and services, as well as banking, product liability or media and entertainment related law.

Other Services
Specialist English law advice
English Law legal opinions
General International Corporate, property and commercial financing law
Limited recourse project finance advice
Media, sport and health industry related law and finance advice
Public utilities and infrastructure law and advice
Mining and commodity trading (including derivative financial instruments) law and advice
Translation services, including Portuguese provided on request
Advice in English and French



Sectors we cover
General International Corporate, property and commercial financing law
Specialist English law advice and English Law legal opinions provided by lawyers of the Senior Courts of England & Wales
Advice provided in English and French (as well as written advice in Portuguese, if requested)
Lobbying
Specialist limited recourse project finance advice, particularly as regards utilities e.g. transport, telecommunications, power
Media, sport and health industry related law and finance advice.
Public Private Partnerships.
Banking, derivative OTC, margin agreements and venture capital investment advice.
Oil, gas and trading transactions generally.
Commercial property advice.
Aviation law advice.

"'Being there' when needed counts"