The Practice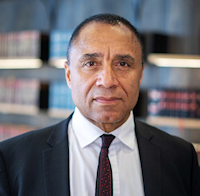 Websters' Legal was founded in 2006 by Philip Webster, a Lawyer and Solicitor of the Senior Courts of England & Wales with over 30 years' legal experience. Websters' Legal currently collaborates with the reputed blue-chip USA and international law firm GT-GreenbergTraurig on certain matters.

Websters' Legal is a boutique international  law  firm, operating principally out of Sandton, South Africa. It specialises in providing international corporate law legal advice (both in French and English) to persons and corporate entities wishing to invest on the continent of  Africa and to African persons and entities wishing to invest overseas. 

The Managing Director of the firm, Philip Webster, an English qualified lawyer (who is bi-lingual English/French and has a working knowledge of Spanish and Portuguese), posses over thirty years international corporate legal experience, gained in Europe and Africa, having worked with top blue -chip, English, American, French and Canadian legal firms and banking institutions.

As a small boutique firm, Websters' Legal possesses the advantage of being , competitive on fees, while retaining a high quality of work as well as quickly and rapidly being able to respond to the needs and wishes of clients . Clients do not receive inexperienced personnel (at relatively high fees attributable more to the name of the firm than the actual personnel) or suffer unnecessary delays while their often junior or inexperienced lawyer awaits for head office approval from New York, London, Paris or Toronto. In effect a Client of Websters` Legal is not subject to an inordinately expensive fee structure or the vagaries of large corporate office politics symptomatic of the larger legal firms.
However, conscious, that certain transactions may necessitate extensive manpower and resources in addition to pure legal know-how and experience, Websters' Legal is fortunate to have close working relationships with several multi-jurisdictional international law firms and notably GreenbergTraurig which have offices in most of the leading capitals of the world. Thus, provided there is no conflict of interest, these firms and notably GreenbergTraurig may in certain circumstances collaborate with Websters` Legal on certain projects but as independent legal entities. This arrangement provides clients with the best of all possible worlds, a competitive fee structure, experience, international 'know how' with local expertise and in–depth resources.
In certain circumstances' Websters' Legal may consider, if requested, compensation arrangements other than standard hourly fee arrangements, if the transaction in question warrants such an approach.
Membership in Professional Societies:
The Law Society
City of London, Law Society
Member of the Institute of Directors, London, England.
Member of the Commercial Panel of the Arbitration Foundation of Southern Africa.
Our Experience
We are a specialist corporate finance, privatisation (including Public, Private Partnerships - "PPP's") and project finance firm. Philip Webster, the founder of the firm has has been retained by leading 'blue chip' legal firms, LeBoeuf, Lamb, Greene & MacRae (USA) (later called Dewey & Leboeuf,* but now the firm no longer operates),  White & Case (London/USA), Fasken Martineau DuMoulin (Canada) and Norton Rose Fulbright (England).  In January 2006, Philip Webster established Websters' Legal, in South Africa as an International law consulting practice. In depth experience of projects/project finance, mining transactions and general commercial transactions across Europe and Africa. Prior to setting up a practice  in Africa (South Africa), Philip Webster was retained as in-house Legal Counsel to the Equities Division of Natwest Securities Limited in London and In-house Legal Counsel to Société Générale S.A., as well as in-house General Counsel to  Société Générale Energie S.A. in Paris, (France) where he specialised in the area of oil and gas sales and energy linked derivative sales contracts. Between 1987 and 1993, in London, Philip Webster acted as a Senior Solicitor in the Commercial Property, Banking and Capital Markets Group of Norton Rose Fulbright, a leading City of London firm, specialising in the area of international infrastructure transactions as well as in project finance, property finance, fiscal advice and capital markets related transactions.
 Advice provided over the years to the African Development Bank, the Development Bank of Southern Africa Limited, BNP, Barclays, ABSA Bank Limited, Investec, Nova Capital Partners, Deutsche Bank, HSBC Investment Services (Africa) (Proprietary) Limited, HSBC Equator Bank Privatization, JP Morgan, Morgan Grenfell, the Standard Bank of South Africa Limited and Standard Chartered Bank Zambia PLC, as well as the IFC and the World Bank, notably the privatisation unit responsible for Africa and the Indian Ocean.

"The so called 'law' of breaking sanctions is not good law or experience and never has been!"